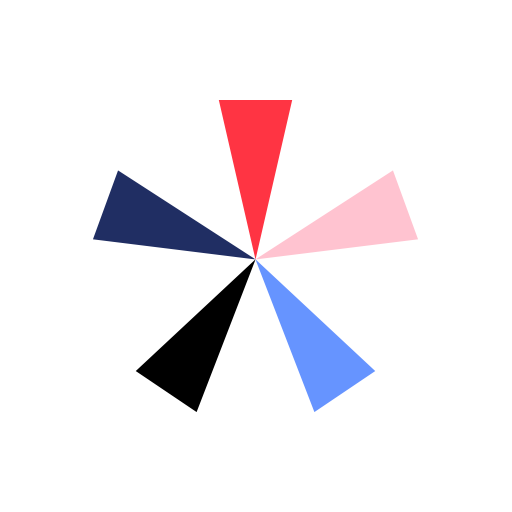 Location
VIDEO RECORDING
Main session of "CyberChess 2022", 4 OCT: https://www.youtube.com/watch?v=ibE1b8dj04A
October 4 - 5, 2022
The conference time zone is Eastern European Summer Time (UTC+3)
Hybrid format:
On-site - October 4, H206 Convention Hall, Aisteres Str. 2, Riga, LV-1007, Latvia
Ask questions on menti.com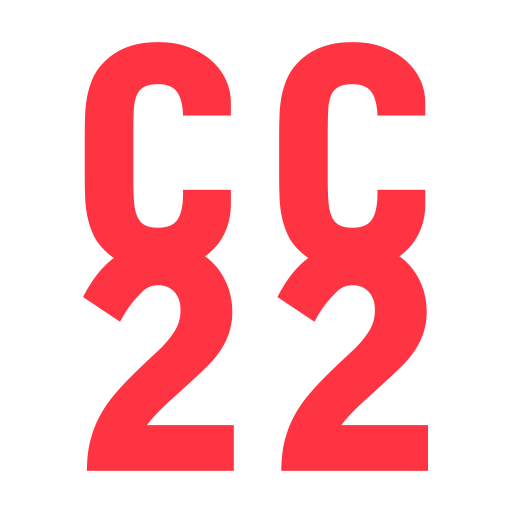 Agenda
08:00 - 09:00 -
Registration
09:00 - 10:30 -
Opening session:
09:00 - 09:15 -
Keynote
, Dr. Artis Pabriks (LV)
09:15 - 09:30 -
Opening remarks
, Ms. Baiba Kaškina (LV)
09:30 - 10:00 -
Keynote
, BGen. Dave R. Yarker (CA)
10:00 - 10:30 -
Kill the Killnet: Signals and Reaction to Cybersecurity Threats
, Mr. Uldis Tatarčuks (LV)
Being one of the responsible entities for core internet infrastructure of Latvia, Tet is doing everything to protect users, state companies, businesses, and the whole country against the ongoing cyber warfare. In this talk, Uldis, from Tet's perspective, will share data and trends on cyber attack vectors and the role of growing DDoS attacks and other threats, as well as, how companies, state, and society in general identify and react on cyber threats.
10:30 - 11:00 -
Coffee break
11:00 - 12:30 -
Panel discussion "Cyber warfare 2022: The Front Line"
, Moderated by: Mr. Ansis Bogustovs (LV)
Panelists:
BGen. Dave R. Yarker (CA)
Mr. Tõnu Tammer (EE)
Mr. Edgars Tauriņš (EU)
Mr. Varis Teivāns (LV)
13:30 - 15:00 -
Session on strategic and operational implications in cyberspace:
13:30 - 14:00 -
From International to National Level Cyber Security - Initiatives, Policy, Governance
, Mr. Edgars Kiukucāns (LV)
Cyber security has continuously grown on importance at all levels - international, national, as well as individual. There are numerous EU and NATO initiatives with the aim to strenghten the cyber security - both at the organizational, but also at a member state level. This presentation will cover the most relevant initiatives at the EU and NATO level and explain how they are interconnected with the actions at the national level, including the ongoing work on the establishment of National Cyber Security Center and the related work on the national legislation review.
14:00 - 14:30 -
Cyber resilience in the EU: a view from the European Commission
, Mr. Christian D'Cunha (EU)
Overview of where we stand in terms of implementation of the 2020 Cybersecurity strategy and particularly in the wake of Russian military aggression against Ukraine.
14:30 - 15:00 -
Software customization - towards a future concept to foster resilience against modern cyber threats
, LTC Markus Maybaum (DE)
APTs and Criminals develop sophisticated malware to make profit. Their concept works due to the fact that victims often pay ransoms or stolen data is sold in the dark web, which usually refinances the malware development since it often works against millions of systems. If a malware only worked against single systems, the development would be unprofitable and this vicious circle would be broken. Our goal must be to make malware development unprofitable. Consequently, reusability of malware should be significantly reduced. With this presentation we would like to propose a new concept as a way ahead: software customization and individualization.
15:00 - 15:30 -
Coffee break
15:30 - 17:30 -
Session on community and industry perspective:
15:30 - 16:00 -
Bumblebee Loader: Identifying a colony in the swarm
, Mr. Conor Forster (UK) (no live stream)
A brief overview of investigations into the use of Bumblebee Loader malware and attempts to identify campaigns and upstream infrastructure.
16:00 - 16:30 -
The (Collateral) Impact of Modern Cyber Warfare
, Mr. Antonio Vasconcelos (ES)
A timeline analysis of the on-going cyber warfare between Ukraine and Russia, going through methodologies, tactics and techniques. Alongside with an analysis of the collateral impact of cyber warfare operations.
16:30 - 16:55 -
Latvia - State of the Phish 2022
, Mr. Aigars Jaundālders (LV)
The presentation contains information about phishing attacks, which are related to the data of the results of dozens of social engineering simulation tests conducted in Latvia, with additional recommendations on how to minimize these risks.
16:55 - 17:20 -
Driving digital transformation in the physical security
, Mr. Egons Bušs (LV)
Innovation leader LMT shares its experience with how the digital transformation of physical security has successfully overcome numerous challenges and created new opportunities, increasing understanding of technologies and boosting interaction between digital and physical environments, while facing a shortage of personnel, rising data volumes, and related costs.
17:20 - 17:30 -
Closing remarks
, Ms. Baiba Kaškina (LV)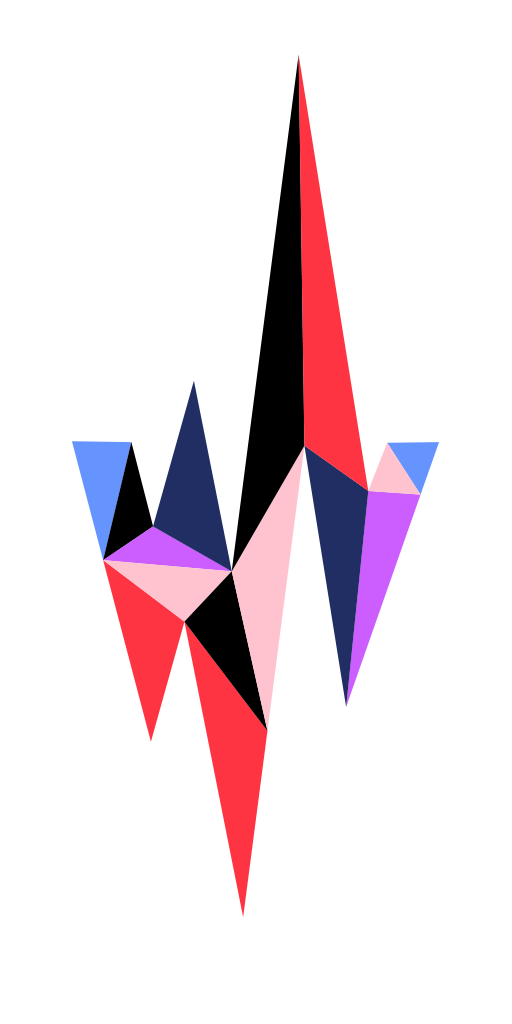 Speakers
Dr. Artis Pabriks
- The Republic of Latvia, Minister of Defense
Ms. Baiba Kaškina
- CERT.LV, General Manager
Baiba Kaškina is the General manager of CERT.LV - Latvian National and Governmental CSIRT (since 2011) leading the dynamic work of the team and liaising with the constituencies. She has started the first CERT team in Latvia in 2006 and since then has been involved in shaping the cyber security ecosystem of Latvia as well as internationally. Baiba has been the chair of European CSIRTs collaboration forum TF-CSIRT from 2014-2019. She has received the Order of Three stars from the Republic of Latvia in recognition of her contribution to establish and lead the Latvian cyber security environment.
BGen. Dave R. Yarker
- Canadian Joint Forces Cyber Component, Commander
Brigadier-General Dave Yarker joined the Canadian Forces in 1989 and has commanded the Canadian Forces Network Operations Centre, the cyber defence unit of the Canadian Armed Forces. Since 13 July 2022, he is appointed as the Joint Force Cyber Component Commander and Director General Information Management Operations of the Canadian Armed Forces. He has completed undergraduate degrees in Engineering Physics and History, as well, holds master's degrees in Engineering Physics and Defence Studies.
Mr. Uldis Tatarčuks
- Tet Group, CEO
Uldis Tatarčuks is a CEO at one of the biggest technology companies in Latvia Tet, with CTO background and MBA degree. Uldis is a certified agilist and has a deep knowledge in various IT fields with business and development perspective. Uldis is a member of the board of Latvian Information and communications technology association, vice-president of Employers' confederation of Latvia and a member of the council at ETIS, the community for telco professionals.
Mr. Ansis Bogustovs
- Moderator
Mr. Tõnu Tammer
- CERT.EE, General Manager
Since June 2018 Tõnu has worked as the Executive Director of CERT-EE (national CERT of the country). He has made his primary goal to make Estonia as resilient as possible to any form of cyberattacks. He has worked for the government for over 13 years, most of that time in Home Affairs. During his time working for the IT agency of the Ministry of Interior he held the following positions: Chief Strategy Officer and Chief Quality Officer dealing with the long-term strategic planning and finances of IT systems and their quality. In addition, the years include work as a diplomat in Brussels holding a position of Counsellor IT systems for Justice- and Home Affairs. During his employment he was seconded to the EU IT Agency (eu-LISA) as a Seconded National Expert (SNE) for two years providing the institution with the expertise in policy matters concerning Home Affairs. During the second year he led the Smart Borders project allowing Europe to develop more solid border checks. Tõnu has also advised European Commission on the SIS II (Second Generation Schengen Information System) project as a member of the Global Program Management Board (GPMB) appointed by the Council of the European Union.
Mr. Edgars Tauriņš
- ENISA, Cyber Security Expert
Edgars Taurins works in the field of cyber security since 2010. Currently Edgars works at European Union Agency for Cybersecurity (ENISA). Before joining ENISA he was part of CERT.LV team. He is CISA and CISSP and has professional experience as an Information Security Officer.
Mr. Varis Teivāns
- CERT.LV, Technical Team Leader
Varis Teivāns works in the field of cyber security since 2006. He has played a major role in development of the IT security infrastructure and a recovery plan for the Latvian presidency of the EU. Varis has participated in planning, technical setup, and scenario development of several hackfests, run technical workshops on IT security issues at the university as well as at the CERT.LV organized events. Currently Varis is leading CERT.LV's technical incident response team.
Mr. Edgars Kiukucāns
- LV MoD, Head of the National Cybersecurity Policy Coordination Section
Edgars Kiukucāns is the head of the National Cyber Security Policy Coordination Section at the Ministry of Defence of Latvia since August 2021. This section is responsible for the development of the Latvian Cyber Security Strategy, national cyber security legislation, as well as international cooperation in the area of cyber security. Before working in the field of cyber security, Edgars has served as a Councilor of the Ministry of Defence of Latvia to the EU and NATO from 2018 till 2021 dealing with political-military issues. He has also worked as the EU coordinator at the Ministry Defence during the Latvian Presidency of the Council of the EU in 2015 being responsible for the security and defence agenda of the Presidency. After the Presidency he served as the Head of the Logistics Strategy Division of the MoD.
Mr. Christian D'Cunha
- European Commission, Acting Head of Cyber Coordination Task Force, DG CONNECT
Christian is Acting Head of the Cyber Coordination Task Force in DG CONNECT of the European Commission. He is responsible for supporting the coordination of situational awareness and response to cyber crises among relevant Commission services and EU institutions bodies and agencies, as well as cooperation with Member States. In previous roles, he has led drafting of the Data Act proposal, and the roll out of interoperable contact tracing apps during the COVID pandemic. Prior to this, he was head of the private office of the European Data Protection Supervisor. Before arriving in Brussels in 2008, his roles included advisor to the Lord Chief Justice of England and Wales and private secretary to the Chairman of the UK Labour Party.
LTC Markus Maybaum
- NATO SHAPE CyOC, Senior Liaison Officer / Fraunhofer FKIE, Researcher
Markus Maybaum is a German Air Force officer with more than 20 years of professional experience in the field of cyber security. He worked in several different national and international management, leadership and expert positions focusing on cyber arms control, malware analysis, penetration testing, and cyber threat intelligence; currently, he is assigned as a Senior Liaison Officer to the NATO Cyberspace Operations Centre in SHAPE, Belgium. He is also an alumnus of various senior level educational institutes such as the US George C. Marshall European Center for Security Studies or the Baltic Defence College. Before his current assignment, Markus was heading Cyber Threat Analysis and Penetration Testing at the German Military Cyber Security Operations Centre. He had been appointed as ambassador of the NATO Cooperative Cyber Defence Centre of Excellence where he had been course director and lecturer of technical courses focusing on botnets, malware and exploitation techniques. For many years, he was technical track manager of CyCon, NATO's biggest conference on cyber defence, and he was speaker at numerous international conferences in his fields of expertise. He is also working as a cyber security researcher for Fraunhofer FKIE's Cyber Analysis & Defense department focusing on trusted systems and architectures.
Mr. Conor Forster
- Team Cymru, Cyber security analyst
Mr. Conor Forster has been working as a Cyber Analyst for Team Cymru for the past 10 months having previously spent 5 years working as an Intrusion Detection specialist for the UK Civil Service. He has particular interests in Netflow analysis, Android malware/security and tracking APT groups.
Mr. Antonio Vasconcelos
- SentinelOne, Technology strategist
António Vasconcelos has more than 20 years of experience in the IT industry, and is a well versed professional in several cyber security areas, with a deep focus in the EDR and XDR space, whether that is from a Product Management, PreSales or Field Engineering perspective. Antonio is currently working as a Technology Strategist at SentinelOne, where he collaborates with Product, Engineering, Sales and Field Engineering teams, ensuring that each team excels in serving the best possible cyber security solutions to the overall market.
Mr. Aigars Jaundālders
- Dots., Chief Technology Officer
Passionate about all things AI and cyber for more than 25 years in the industry. Likes to build things, but at least equally enjoys breaking them.
Mr. Egons Bušs
- LMT, Director of Security
Egons Bušs has more than 30 years of experience in the fields of information security, cyber security and information technology. Since 2016 Egons has been Security Director at LMT, where his responsibilities include mastering information security, cybersecurity and physical security. One of his ongoing professional challenges is driving the digital transformation of physical security. Egons started his career back in the 1980s on mainframe computers. His subsequent work experience continued at the Bank of Latvia where he started out as a network and systems administrator and rose to become Deputy Head of the Information Systems Department. He was also assigned as Project Manager for security projects at the European Central Bank. From 2008 to 2016, Egons worked as IT Director at ELKO Group, which is one of the largest IT distributors in the region. Egons holds an IT Bachelor's degree from the University of Latvia and an Executive MBA degree from the Stockholm School of Economics. Egons serves on the ISACA Latvia Chapter Board and is certified in the Governance of Enterprise IT (CGEIT).